ECE Network Planning – are you ready?
From 1 February 2023, the control of where a new ECE service can establish lies with the Minister of Education.
Logan WhitelawNovember 29, 2022
The biggest change to ECE supply in a generation is fast approaching – are you ready?
From 1 February 2023, the control of where a new ECE service can establish lies with the Minister of Education.
This is a significant change that adds layers of complexity, uncertainty and cost for anyone person or organisation wanting to open a new centre.
Because we're only a matter of weeks away from such a big change, we thought we'd answer a few of the key questions that we're being asked.
Why is Network Planning being introduced?
The New Zealand early learning sector has enjoyed freedom with choosing locations to establish new services. Providers have been able to select locations based on community needs, parental demand, land availability, and appropriate Council zonings. Provided the locations were suitable from a child health perspective, the Ministry of Education (Ministry) had to refrain from involving itself in locational decision-making.
This historical approach has resulted in both positive and negative outcomes for tāmarki, whānau and the early learning sector.
On the positive side, there has been an increased supply of services and therefore licence places. This provides parents with more choice and the ability to find a service that meets their specific needs. Additionally, competition in the market drives the need for providers to maintain or increase quality to ensure that they remain appealing to new families.
Conversely, some argue that a lack of Ministry intervention in the distribution of the network has created an oversupply of services in parts of the community and undersupply in others. This may result in pressure on centres through increased competition for the same pool of children and teachers, therefore driving down the viability of services.
What are the changes?
From 1 February 2023, and person or organisation seeking to establish an ECE service will need to apply for and obtain a network planning pre-approval. The grant of a pre-approval is required before that person or organisation can apply to the Secretary for Education to be granted a probationary licence to operate a service.
Section 17 of the Education and Training Act, and the subsequent amendments to the Act, establish a 'Planned Network Approach.' In simple terms, it's the introduction of a new pre-approval step that providers will need to pass through before being eligible to submit any licensing application. This requires anyone considering starting a new service to submit a pre-approval application to the Ministry where the appropriateness of the location of the service will be subject to:
A high-level assessment of the relevant attributes of the area to be served, including (without limitation) the demography of the area, the needs of the communities in the area, the needs of the children in the area, and the availability of licensed early childhood services in the area with different offerings (for example, the provision of te reo Māori); and any statement issued under section 17D that is relevant to the application.
What is Section 17D?
Section 17D is all about the Minister (through the Ministry) creating a National Statement that will provide information on the strategic priorities for network approvals. (1) The Minister may, for the purpose of providing potential applicants for approval under section 17 with information about the network of licensed early childhood services, issue 1 or more statements that set out information relating to the network, at either a national or regional level, including
(a) the Government's strategic priorities for the establishment of licensed early childhood services; and
(b) information about the supply, forecast growth, demand, and need for licensed early childhood services; and
(c) any other information that the Minister considers relevant to applications for approval under section 17.
(2) If a proposed statement relates to the Government's strategic priorities referred to in subsection (1)(a), the Minister must consult the licensed early childhood services sector and Māori before issuing the statement.
This National Statement was released on 24 November 2022 and can be found here.
When an applicant is preparing a network approval application, they will need to ensure that the proposal is in keeping with the directions set in the national statement.
Many people were expecting that National Statement to provide guidance on where the Ministry was seeking to encourage new supply and where it was seeking to prevent a potential oversupply. The actual National Statement has turned out to be more of an application preparation guidance document. The Statement outlines the purpose of network planning, defines the relevant considerations in assessing an application, details the 11 priority matters, outlines the data applicants should report on, and provides guidance on other relevant matters to consider.
The Statement puts the onus on the Applicant to prepare an application that can show, using ECE, Planning and demographics data, that there is demand for the specific type of service proposed within a defined area.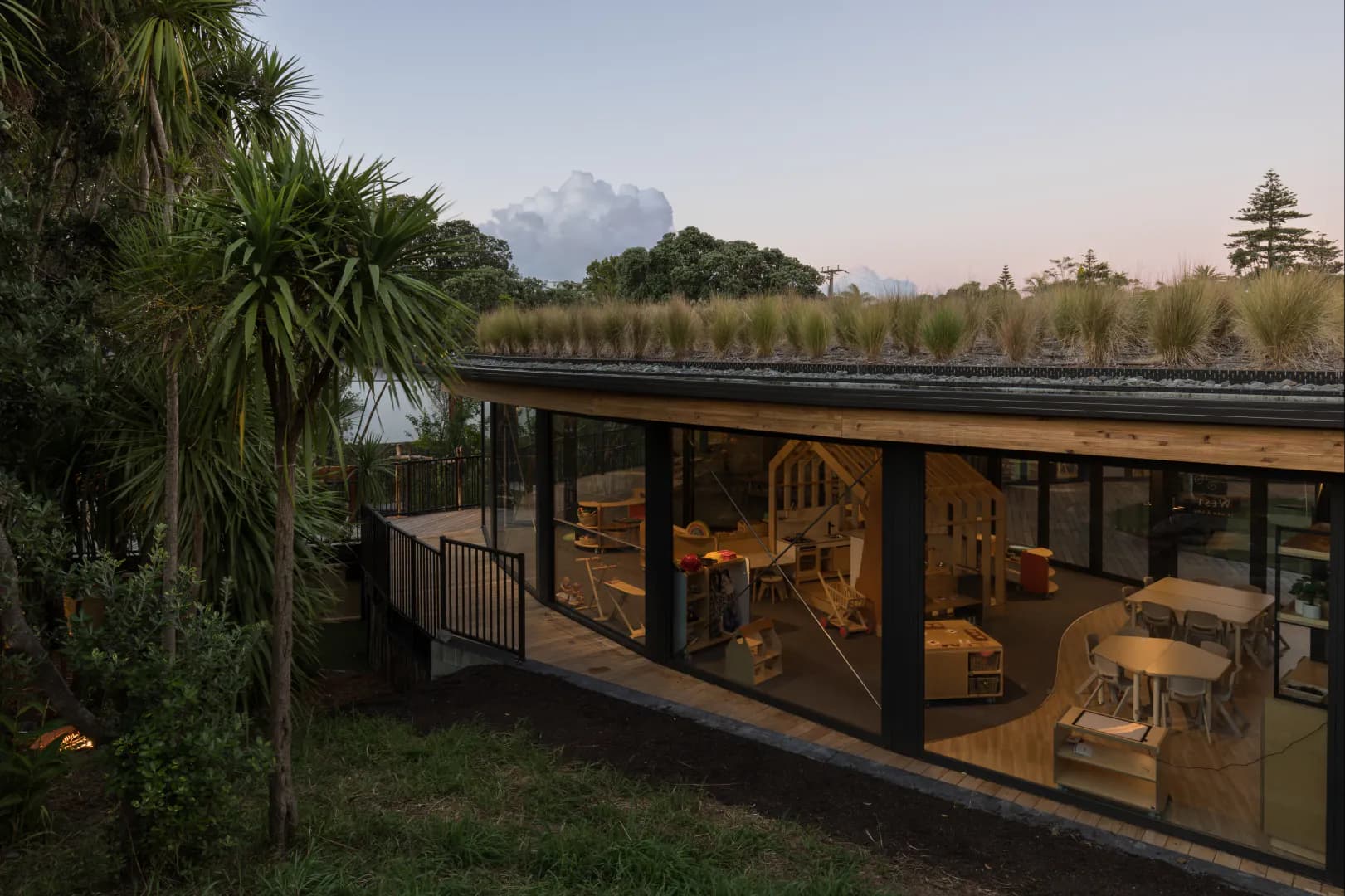 What are the Strategic Priorities in the National Statement?
The National Statement identifies 11 strategic priorities that the Government considers should be encouraged to ensure availability within the early learning network. These relate to types of services rather than geographic locations.
The key thing to note is that meeting a priority is not a prerequisite for obtaining network approval. These priorities will be used when the Minister receives two or more network pre-approval applications within a defined area. If one of the applications meets one or more of the strategic priorities it is more likely to be approved than one that does not.
The strategic priorities are:
Māori bilingual and immersion services

Hapū/iwi-owned services

Services with a distinct Māori identity and culture

Pacific bilingual and immersion services

Pacific language and/or cultural services

Language immersion services (non English/Māori/Pacific)

Services well-equipped for learning support needs

Services well-equipped for migrants and former refugees

Services planned to operate on a new school site

Organisations funded by Targeted Assistance for Participation (TAP)

Wrap around services
Aside from a needs analysis, what else is required?
An applicant must also demonstrate they are suitable (fit and proper), capable to provide a service, and have sufficient finances. These matters are covered in detail in s18 and s18A of the Act.
What happens if I get my pre-approval granted?
The Minister of Education will make a determination on the pre-approval application and, if granted, you will have three years to:
· Secure financing;
· Buy the land;
· Design a centre;
· Obtain resource consent;
· Obtain building consent;
· Construct and fit out the centre;
· Employee teachers; and
· Apply for and obtain your licence.
That's a tight timeline and, as we've seen over the last few years, external events beyond your control can slow down consenting and construction.
Should the Minister decline your pre-approval application, your only appeal is by way of a judicial review of the decision through the Courts – an expensive, untested and daunting prospect.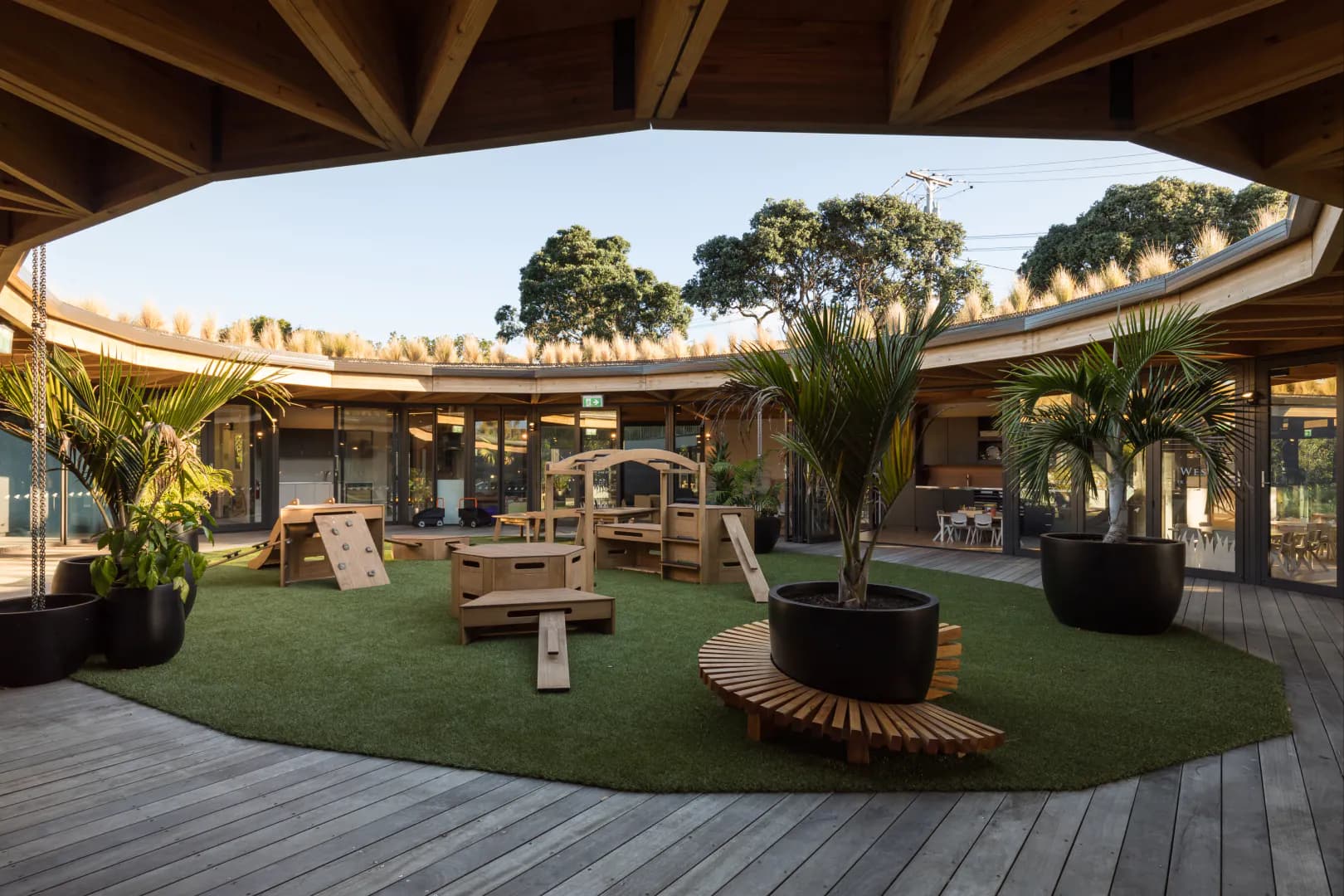 What if I have a centre consented, being built or nearly ready for licensing?
For those able to submit a licence application in full prior to 1 February, these applications will not be subject to a pre-approval assessment.
However, if you find yourself in any of the following situations, you should start to prepare your pre-approval documents now:
· Own a site either with resource/building consent and you intend to establish a new centre within the next three years;
· Currently constructing a new ECE and won't be licensed by 1 February;
· Currently looking to purchase a site;
· Own a site that you may wish to develop in the future.
Whilst network approval is split into two key parts, being suitability of applicant and need within the area, the most technical component is the needs analysis. Given that there is no appeal process outside of a judicial review, it is critical that you prepare high quality needs analysis when making decisions on new sites. This gives you both the confidence that you need to proceed with the development and the expert analysis that you should have when applying for network approval.
There are no transitional provisions, and each application will be assessed against the provisions of the Act and either approved or declined. Further, the Act does not allow the Ministry to accept any pre-approval applications prior to 1 February – meaning those with projects under construction cannot front-foot this matter through an early application.
There may be a number of applicants applying for network approval as soon as these open for processing, so we suggest getting your network assessment completed as soon as possible to avoid delays. Kindello has developed a detailed network planning report that covers all the supply and demand matters specified in the Act. These independent reports identify the need for your specific service in the community using demographic, consenting, demand and population forecast data. Contact us to discuss your site.
I have a centre ready to licence just after February, can I apply for a pre-approval before 1 February?
No – the Ministry will only accept applications from after 1 February 2023. If you are in this situation, we recommend preparing your network approval reporting now to ensure you are ready to lodge as soon as possible. We know several providers that will be lodging their applications on day one.
Does network planning apply to all ECE services?
No – the following services are exempt:
· A Kōhanga Reo chartered to Te Kōhanga Reo National Trust;
· A standalone early childhood service teaching its curriculum through te reo Māori;
· Māori immersion early childhood services that propose to teach in te reo Māori for the majority of the time.
When should I apply for network approval?
No applications will be accepted for processing until 1 February – however, you should start preparing your application documents now if you need approval in the next 6-12 months.
For those looking to purchase land or develop a new centre from 1 February onward, the suggested timing would look something like this:
Undertake initial analysis to define areas where new ECE services are needed;

Purchase land/get land under contract;

Prepare draft plans to understand high-level costings and likely licence size;

Prepare and submit network approval application;

Obtain network planning approval;

Design centre and obtain resource and building consent;

Construct centre;

Start licensing process.
You will have three years from grant of a network approval to obtain your licence and extensions to this timeframe can be sought in exceptional circumstances.
Do I need network approval if I want to expand an existing centre?
No, the new pre-approval process applies only to proposed new services, or existing services that are leaving their current premises and establishing on a new site.
What are the Ministry fees for processing network approval applications?
Every application will require a lodgement fee of $575 (incl GST).
How long does the Ministry have to process a network approval application?
Section 8 of the Regulations specify the processing timeframes for network approval applications. Here's what it says – see if you can spot the problems!
8. Time frame for Minister to make decision under section 17 of Act
(1) The Minister must endeavour to issue a decision under section 17 of the Act within 30 working days after receiving—
(a) a complete application for a network approval; and
(b) an assessment from the Secretary under section 18 of the Act in relation to that application for a network approval; and
(c) an assessment from the Secretary under section 18A of the Act in relation to that application for a network approval; and
(d) any additional information requested by the Minister under section 17(3) of the Act.
(2) Subclause (1) does not apply if the Minister is considering multiple applications for network approval in regard to the same area to be served.
Firstly, subsection (1) requires the Minister to 'endeavour' to issue a decision within 30 working days (6 weeks). Endeavour is a weak term when used in the context of processing time frames. It means to try hard to do or achieve something. The Minister only needs to 'try hard' to issue a decision within 30 working days.
Sections 8(1)(a-d) provide triggers for the 30 working day processing time to start or to restart. This is because of the "Minister must … issue a decision … within 30 working days after receiving" the following:
· A complete application;
· An assessment from the Secretary under Sections 18 and 18A of the Act (Fit and Proper; and Financial Viability assessments);
· Any further information response as requested by the Minister.
This means that the 30 working days would only start after the Ministry had processed the approval under Sections 18 and 18A of the Act. The Ministry has a full additional 30 days to complete the assessment of the Section 18 and 18A matters – meaning that there is a total time of 60 working days (12 weeks).
However, if this Minister asks for additional information during the process, the 30 working days also starts from the beginning again.
There is one final clause that throws all timeframes out the window - which is 8(2) of the Regulations and states that the 30-working day timeframe does not apply if the Minister is assessing more than one application for network approval within the same area. Therefore, if two applicants lodge approval applications within the same area – no processing timeframes apply at all.
What's a network planning report and why do I need one?
Section 17 and 17D of the Education and Training Act set out the requirements when applying for a pre-approval to establish a new early learning service. The National Statement and Ministry guidance documents make it very clear that the onus is on the applicant to provide evidence to show a need for the new early learning service within a defined area and that its establishment will not adversely affect the network as a whole. This evidence is required to be submitted and will be assessed as part of the pre-approval process.
The requirements are technical in nature and mean that an applicant must be able to define a focus area then accurately report on the demographics, ECE demand, supply, occupancy, future growth and District Plan zonings of this area. To be able to provide this level of information you need to have access to, and an understanding all of, the relevant data.
These are complex matters and it's very hard for an ECE provider to put together a network planning report without the assistance of experts.
Kindello and Establish have worked together to create highly-detailed network planning reports that cover the matters in the National Statement and Section 17 of the Act. These provide detailed reporting on all relevant matters used in the network planning approval including assessing future growth through investigations into Council growth plans and any significant developments planned. To learn more about these reports or to have one prepared for your application, contact Logan Whitelaw at logan@kindello.com
Bio
Kindello Co-founder, Logan Whitelaw, has a particular interest in the development and operation of early childhood education centres throughout New Zealand. Through Establish, an early learning development consultancy he co-founded, Logan has helped simplify the development process for over 200 new centres across the country.
In late 2021, Logan launched Kindello.com - the free online platform that connects early learning services with their ideal customers at the ideal time. Kindello has now grown to become the most comprehensive online marketplace for ECE in New Zealand with more visit bookings, reviews and enquiries being made every week.
With this combined experience, he and the team have created the most comprehensive network planning reports in New Zealand.
More articles