Growing Kiwi Gardens
We spoke with Anita of "Growing Kiwi Gardens" about the work she does in ECE centres across the country, a little about her early green thumb and how parents might encourage a love of gardening in their children.
Jessie PetersJanuary 01, 2023
Can you tell us a little bit about yourself and exactly what "Growing Kiwi Gardeners" is and how it works?
I started Growing Kiwi Gardeners in 2018 because I wanted to help early childhood settings embed sustainable gardening programmes into their curriculum. I do this through a hands-on gardening programme based in Christchurch, and an online gardening programme for teachers/centres across Aotearoa/New Zealand. I also provide professional learning and development for early childhood teachers and centres across the country on gardening and environmental sustainability. These are in the form of webinars, online workshops and face-to-face workshops in Christchurch.
I am a qualified early childhood teacher. I taught in the early childhood sector for 6 years, and in the tertiary sector for 8 years. I hold a Master of Education where my research topic was Early Childhood Teachers' Preparedness to Teach Education for Sustainability.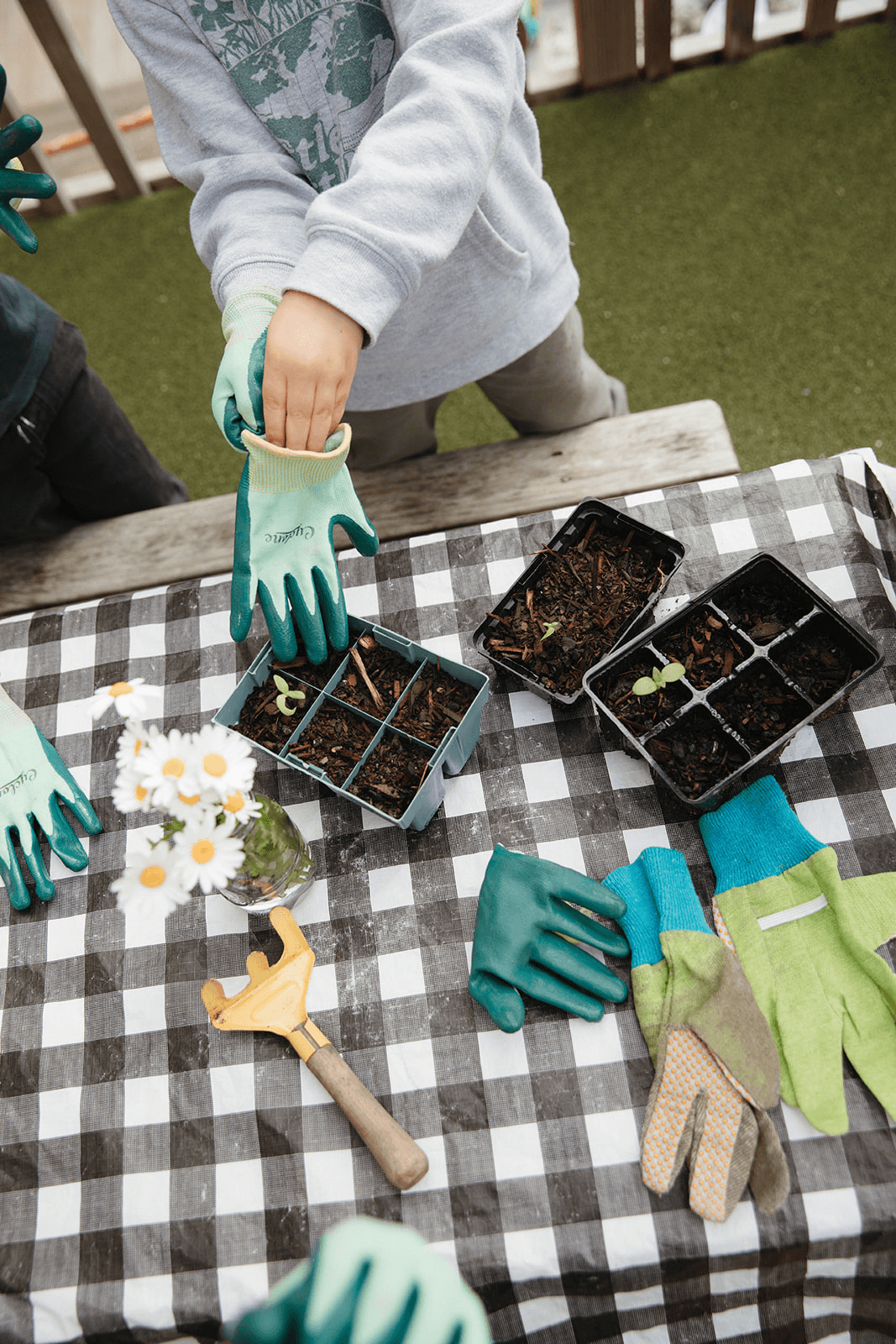 Have you always had a green thumb? What are your own early memories of gardening and the outdoors?
I grew up on a farm and we had a big vegetable garden. My early memories are helping Mum and Dad in the garden. When I was at primary school, we had to do a vegetable garden project through the Boys' and Girls' Agricultural Club. We were given a set of seeds that we had to grow. We had to do a written project (I still have mine from 1982) where we had to do a plan of the garden, write about how we prepared the soil, what we planted and record germination, thinning and harvesting of the vegetables. There is even a page with the weeds that I found in the garden. At the end of the year our gardens were judged and we were awarded with certificates. My certificate from 1982 shows I got a first for growth & healthiness, cultivation & tidiness, layout & planning, and recording. So I guess you could say that I have a bit of a green thumb!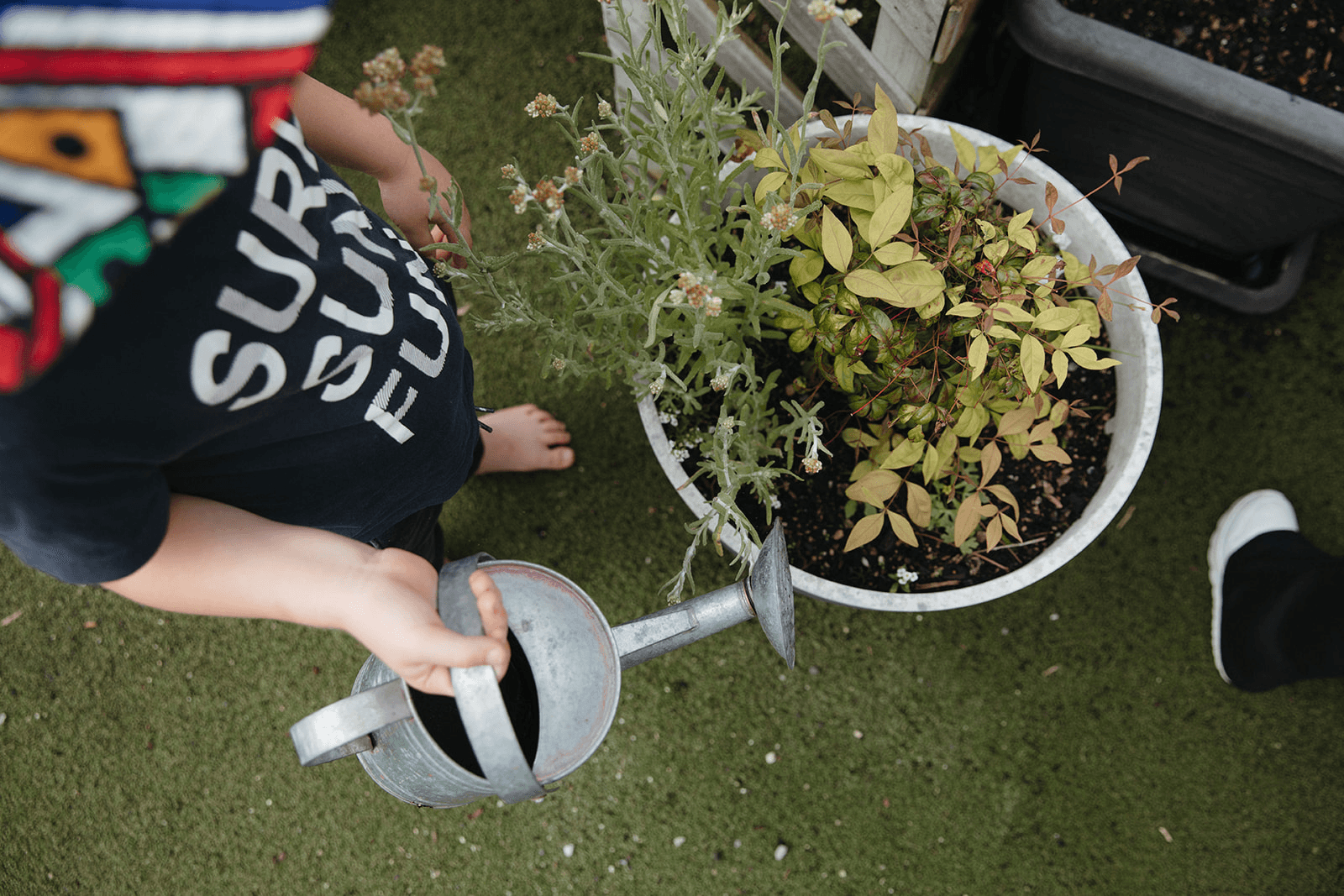 How might parents encourage a love of gardening in their children, can you give us a few fail-safe first plants to try if we aren't very experienced ourselves?
Give your children the opportunity to garden with you. Get them a pair of garden gloves, a children's sized trowel, and a watering can (or re-purpose an empty bottle). That is all you need to start out with. If you don't have a garden, use a few pots. When it comes to watering, teach children to water the soil around the base of the plant, rather than the leaves, as the water needs to go to the roots.
I think the easiest vegetable to grow, that also does well in a pot is silver beet. It is ready to harvest in 2-3 months after the seedling is planted. You only need 1-2 plants per person as the more you cut the leaves the more it grows. It can be grown all year round. I recommend rainbow or bright lights varieties as the stems are different colours (red, yellow, orange and white), so they look good, and they have a milder flavour than the more traditional silver beet with dark green leaves and a white stem.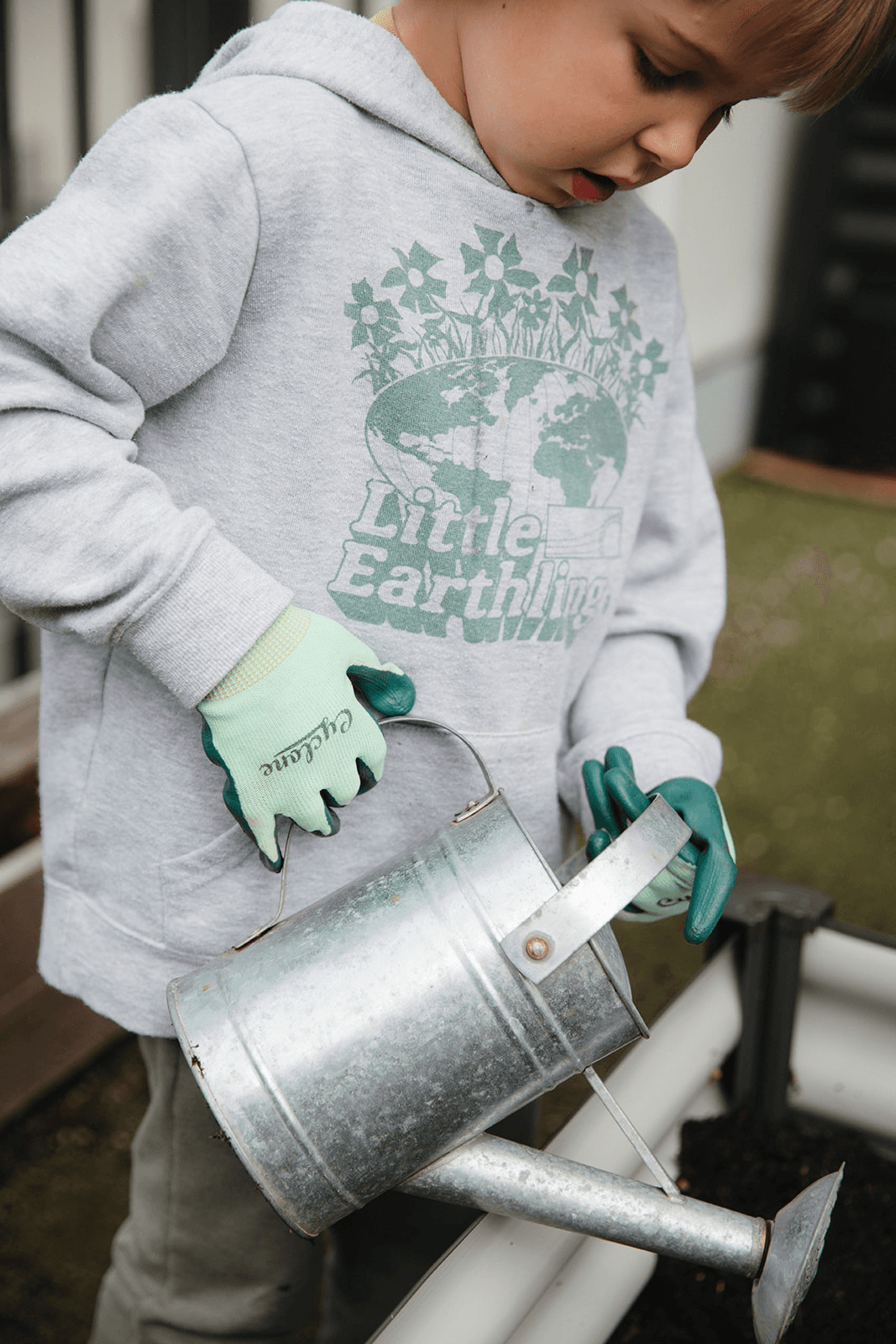 Lettuces are also easy to grow. I would recommend continuous picking varieties where you pick the outer leaves, and they keep growing. This makes them last longer and means you can be picking leaves after about a month after planting, depending on the temperature. Red leaf varieties can be grown through winter as they cope with the frost. Lettuces do need plenty of water so they don't get bitter tasting.
Broccoli is another good vegetable to grow. It takes 3-4 months from planting the seedling to being ready to harvest. The great thing about broccoli is that once you harvest the central head, keep watering and feeding it and it will produce heaps of little side shoots. The more of these you harvest the more they will grow. It just needs protection from the white cabbage butterfly in the hotter months. Again, it will grow in a pot, but you need to make sure the pot is big enough (at least 35-60cm in diameter and 30-40cm deep), and only plant 1 broccoli plant per pot as they grow quite big. Broccoli also grows through the cooler months of winter.
More articles